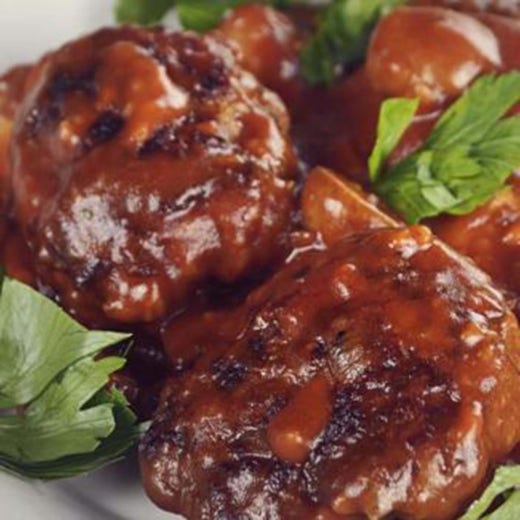 Salisbury steak is ground meat formed into a steak and flavored with onions and gravy. Seasoned with Simply Organic French Onion Dip Mix, this recipe gives the hearty beef robust flavor without a fuss.
1 pound ground beef
1 package Simply Organic® French Onion Dip Mix
1/2 cup bread crumbs
1/4 cup low-fat milk
1 package Simply Organic® Brown Gravy Mix
1 cup water
1 small onion, minced
Directions
In a large mixing bowl, combine beef, dip mix and bread crumbs. Knead until well combined. Add milk and knead until well combined.
Form meat into oval patties approximately 3 to 4 inches wide and 1 inch thick.
In a skillet over medium-high heat, cook patties for 3 to 4 minutes on each side, until browned. Place patties in a slow cooker and turn to high.
In a medium-sized bowl, combine gravy mix, water and onion. Stir until well blended, then pour over beef patties. Turn heat to low and cook, stirring occasionally, for 4 to 5 hours, until meat is well done and flavors have developed.