Travel With Your Tastebuds
---
Build a globally-inspired charcuterie board infused with always-organic, always-dependable spices and herbs from Simply Organic.
L'Original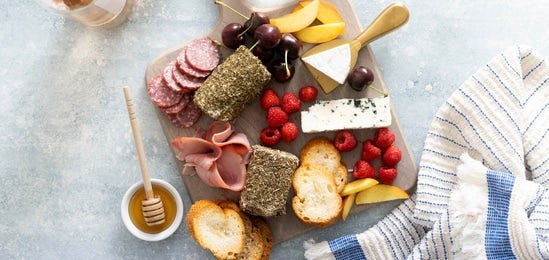 Make chevre irresistible with a blend of ultra-aromatic herbs, including Simply Organic Rosemary, Oregano, Basil, and Thyme.
---
---
The Mezze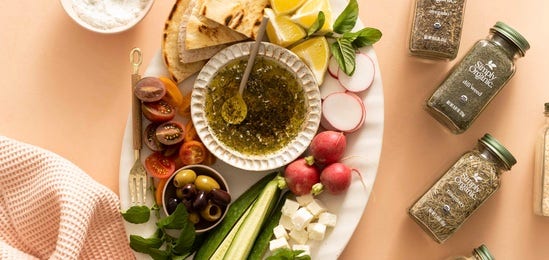 Infuse dipping oil with a medley of Simply Organic Oregano, Basil and Garlic for Mediterranean flair.
---
---
The Fondue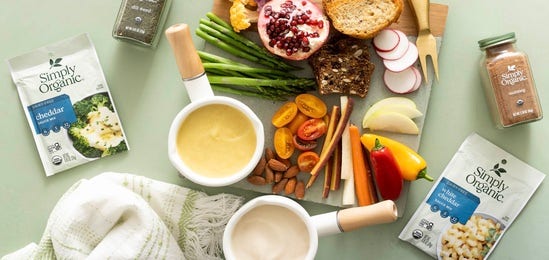 No meat? No problem! Try this plant-based charcuterie board complete with Simply Organic Dairy Free Cheese Sauce.
---