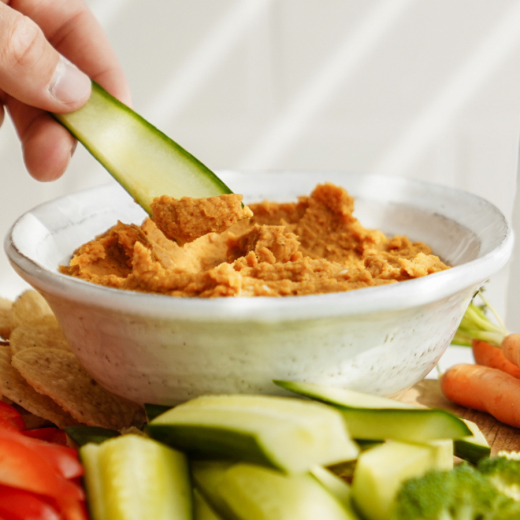 A richly textured vegan taco dip that's healthful and tasty enough for all to enjoy. We make the spicing easy for you with our Southwest Taco Seasoning Mix.
1 tablespoon olive oil
1 medium white onion, roughly chopped
3 garlic cloves, roughly chopped
1 can white cannellini beans
1 packet Simply Organic® Southwest Taco Seasoning Mix
Juice and zest of 1 lime
Directions
In a medium-sized pot, gently heat olive oil for 20 seconds. Add onion and garlic and cook for 5 minutes, until onions soften. Add beans and taco seasoning, stir until coated, and simmer for 10 minutes.
Transfer ingredients to a food processor. Add lime juice and zest; blend until completely smooth and silky, removing lid and pressing down the sides as needed to ensure thorough blending.
Serve with fresh vegetables of choice and tortilla chips. Enjoy!