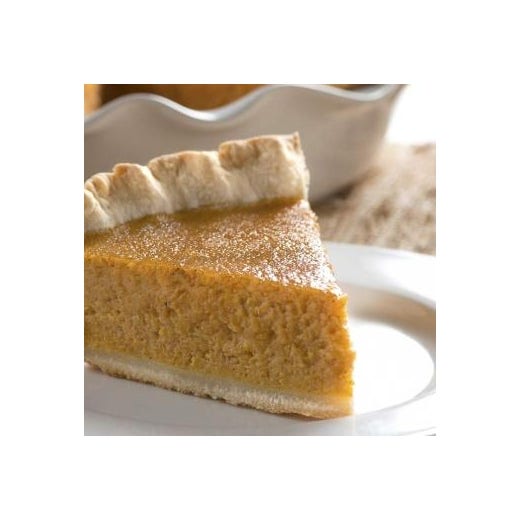 Whipped Sweet Potato Pie with Cinnamon
Turn a holiday favorite — sweet potato pie — into a work of art with our incomparable organic cinnamon and nutmeg.
FOR THE PIE FILLING:
2 1/2 cups cooked and mashed sweet potatoes
1 cup cane sugar
1/2 teaspoon Simply Organic® Cinnamon
1/2 teaspoon Simply Organic® Nutmeg
1/2 teaspoon sea salt or pink Himalayan salt
4 tablespoons unsalted butter
3 large eggs
1/4 cup milk
FOR THE CRUST:
1 1/4 cups all-purpose flour
1/4 teaspoon sea salt or pink Himalayan salt
8 tablespoons unsalted butter
1/4 cup ice water
Directions
To Make the Pie Filling:
Preheat oven to 350 degrees.
In a large mixing bowl, combine sweet potatoes, sugar, cinnamon, nutmeg, salt and butter. Mix until well combined, then add eggs and milk. Beat until well combined.
To Make the Crust:
In a large bowl, combine flour and salt. Cut in butter until mixture resembles coarse crumbs. Stir in water (without the ice!) a tablespoon at a time, until mixture forms a ball.
Wrap dough in plastic and refrigerate for 4 hours or over night.
Remove dough from refrigerator and allow to sit for at least 20 minutes.
On a lightly floured surface, roll dough out to fit a 9-inch pie dish. Place dough in dish, pressing it evenly into the bottom and sides of the dish. Crimp or pinch edges as desired.
To Assemble:
Preheat oven to 350 degrees.
Pour filling into crust and bake for 1 hour, until filling is set in the center. Remove from oven and allow to cool for 10 minutes before serving.
Recipe Tip:
For deeper flavor, roast whole, uncooked sweet potatoes at 350 degrees for 45 minutes to 1 hour. When cool enough to handle, simply slip the potatoes out of their skins and mash.