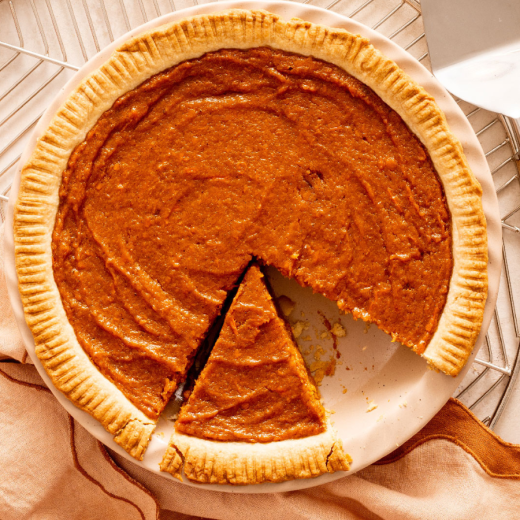 Organic spices bring out the best of sweet potatoes, which produce a lusciously colored, rich and delicious holiday pie.
2 cups cooked and cooled sweet potato
4 tablespoons butter, softened
1/2 teaspoon sea or Himalayan pinksalt
1 teaspoon Simply Organic® Pure Madagascar Vanilla Extract
1 teaspoon Simply Organic® Allspice
1 teaspoon Simply Organic® Cinnamon
1 teaspoon Simply Organic® Nutmeg
3/4 cup honey
2 eggs, beaten
1/4 cup milk (any variety) or cream
1 pie shell (9-inch)
Directions
Preheat oven to 375 degrees.
In the bowl of a stand mixer, beat together sweet potato flesh and butter until creamy. Add remaining filling ingredients and mix until smooth.
Pour mixture into pie shell. Bake for 45 to 60 minutes, until inserted knife comes out clean.
Remove from oven; set aside to cool before serving.
RECIPE TIP
If you'd like to make a deep-dish pie, simply multiply the recipe by half again as much and use a deep-dish 9-inch crust (and plan to cook a little longer).