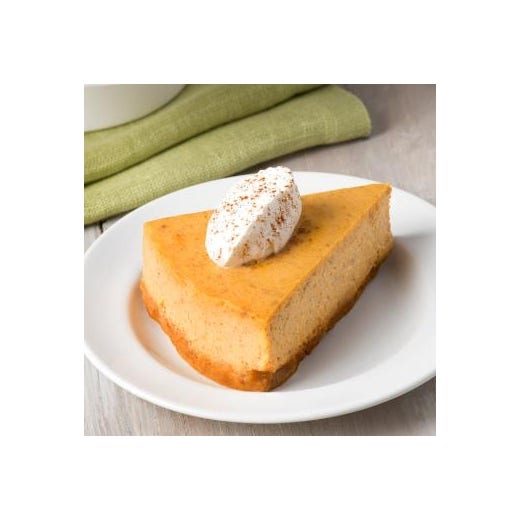 Spiced Pumpkin Cheesecake
The mingling of warming organic spices in this spiced pumpkin cheesecake recipe make for an absolutely delightful dessert.
Directions
To Make the Crust:
Grease a 9-inch springform pan.
In a medium-sized bowl, combine graham crackers, cookies, brown sugar and cinnamon. Stir until well combined. Add butter and stir until well combined.
Use a fork to press crumb mixture into pan.
To Make the Filling:
In a medium-sized bowl, combine cream cheese, pumpkin puree, eggs, egg yolk, sugar, sour cream, flour, vanilla, cinnamon, nutmeg, cloves and ginger. Use an electric mixer to mix until well combined.
Preheat oven to 350 degrees.
Evenly spread pumpkin filling into crust. Place pie on a sheetpan, then bake for 1 hour, until filling is set (only a small circle of filling jiggles in the center when the cheesecake is shaken).
Remove from oven and let sit for 15 minutes, until center is firm.
Cover with plastic wrap and refrigerate for 4 hours before serving.
Recipe Tip:
Baking the cheesecake on a sheetpan both prevents potential messes from spills and helps the bottom of the cheesecake cook more evenly.