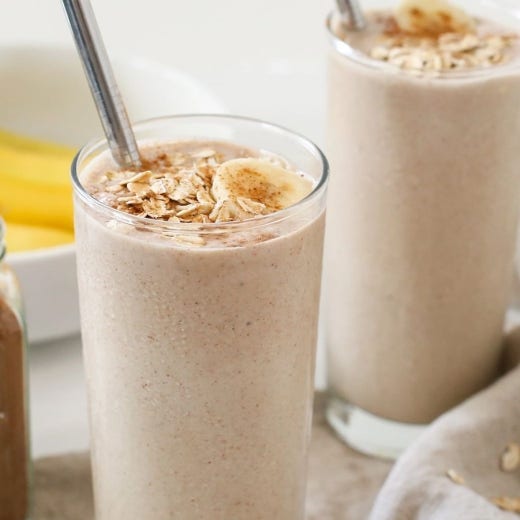 Spiced Banana Oat Smoothie
Start your morning with a naturally sweet and spiced banana oat smoothie made with almond milk, nut butter, cinnamon and cardamom.
This recipe makes 4 cups.
3 ripe bananas
1 cup almond milk
1/2 cup old-fashioned rolled oats (buy gluten-free, if needed)
2 tablespoons almond butter
1 1/2 teaspoons Simply Organic® Ceylon Cinnamon
1 1/2 teaspoons Simply Organic® Pure Madagascar Vanilla Extract
1/4 teaspoon Simply Organic® Cardamom
1/2 to 1 cup ice
Directions
In a blender, combine all ingredients. If using frozen bananas, omit the ice. Blend until smooth and creamy.
Pour into glasses or travel mug, and enjoy!