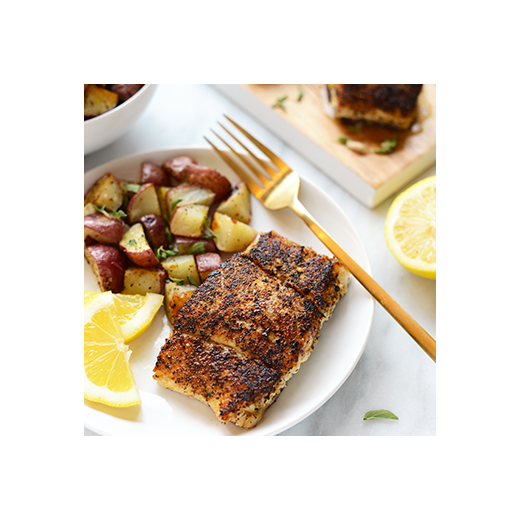 Seared Halibut with Lemon Pepper
Melt-in-your-mouth, buttery pan-seared halibut is finished with organic lemon pepper, garlic powder and fresh-squeezed lemon in this simple recipe.
1 tablespoon Simply Organic® Lemon Pepper
1/2 tablespoon Simply Organic® Garlic Powder
1 pound fresh skin-on halibut filets, patted dry
2 tablespoons butter
Fresh-squeezed lemon juice, for serving
Directions
Sprinkle lemon pepper and garlic powder over halibut, press spices into fish and set aside.
In a large saucepan over medium heat, melt butter. Sear filets uncovered for 3 to 4 minutes on each side, until fish is opaque and flaky.
Allow filets to rest for 2 to 5 minutes, then squeeze fresh lemon juice over top and serve.