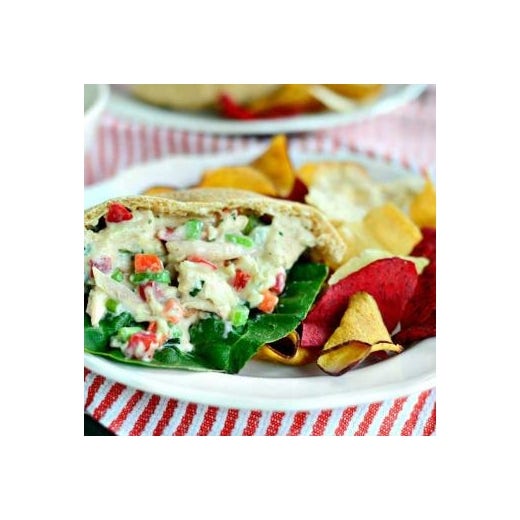 Ranch Chicken Salad Sandwich (Mayonnaise-Free)
Brighten up your chicken salad recipe with a tangy, yogurt-based ranch dressing and crisp celery, carrot and red bell pepper.
1 cup plain yogurt
2 1/2 tablespoons Simply Organic® Ranch Dressing Mix
3 cups shredded cooked chicken
1 stalk celery, diced
1 carrot, diced
1/2 red bell pepper, diced
1 tablespoon fresh parsley, minced
1 teaspoon Simply Organic® Black Pepper
4 whole wheat pita pocket halves
Directions
In a large bowl, combine yogurt and dressing mix. Stir until well blended.
To the same bowl, add chicken, celery, carrot, bell pepper, parsley and black pepper. Stir to combine.
Divide mixture among pita pockets and serve.