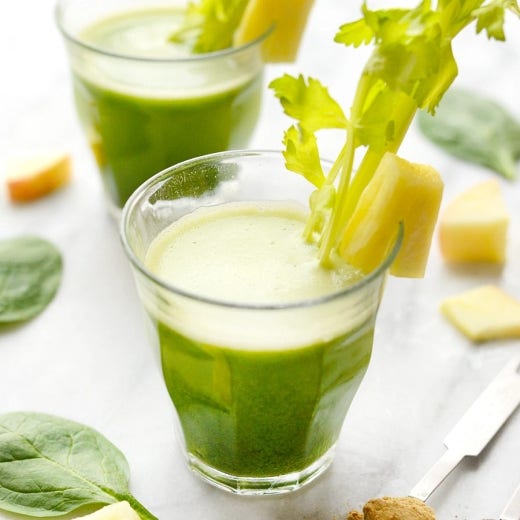 Pineapple Green Juice with Ginger
Get your greens, organic ginger and the tropical goodness of pineapple all in one glass with this quick green juice recipe.
1 cup pineapple, diced
2 celery stalks
2 cups spinach, packed
1 medium apple
1/4 teaspoon Simply Organic® Ginger Root
1/8 teaspoon Simply Organic® Cardamom
Directions
In a juicer, juice spinach first, then celery, pineapple and apple.
Add ginger and cardamom and mix with a spoon until dissolved.
Serve at room temperature or over ice.