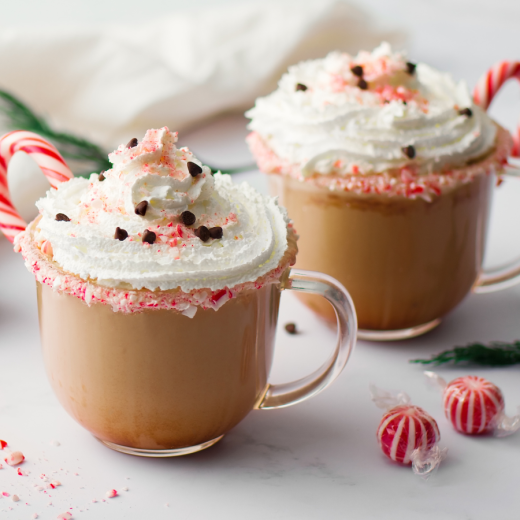 Cozy homemade peppermint mocha latte. It's so easy to make from scratch and comes together in less than 10 minutes. This drink is creamy, minty, and so rich in flavor. It's exactly what you want to be sipping on next to the fireplace this Christmas.
Directions
In a small saucepan, heat milk over medium heat to desired temperature. You may also use a milk frother.
Remove from heat and add cocoa powder, honey, vanilla extract and peppermint flavor, mixing until cocoa powder is dissolved.
Pour evenly into two large mugs, and stir in espresso shots. Garnish with whipped cream, peppermint candies and chocolate chips.
RECIPE TIP
For an extra-festive presentation, coat the rim of your mugs with melted chocolate and dip in finely crushed peppermint candies.