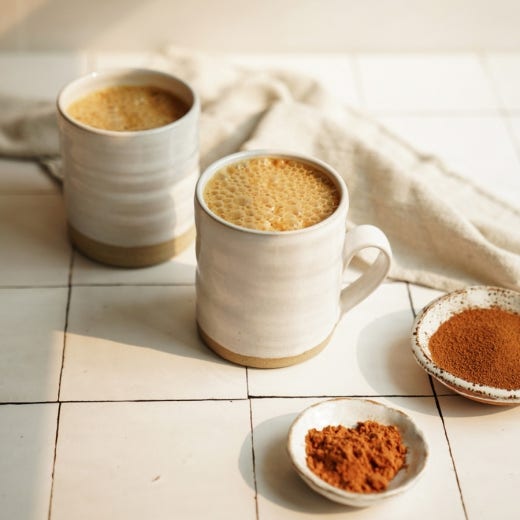 Organic Pumpkin Spice Latte
You don't need fancy coffee shop equipment to make this dairy-free pumpkin spice latte recipe. Just a regular blender and a saucepan will do the trick (and an espresso machine if you don't want to buy pre-made shots). Spiced just right with Simply Organic Pumpkin Spice. Use all organic ingredients for an extra-feel-good indulgence.
Use all organic ingredients where possible:
1 cup oat milk
2 shots espresso
1 tablespoon pumpkin puree
1 tablespoon pure maple syrup or brown sugar
1 teaspoon Simply Organic® Pumpkin Spice
Directions
In a medium pot, heat oat milk to boiling.
Into a high-speed blender, add espresso, oat milk, pumpkin puree, syrup or sugar, and Pumpkin Spice. Blend until smooth and serve.
RECIPE TIP
For less or no caffeine, use a shot of very strong decaf coffee or herbal coffee alternative.