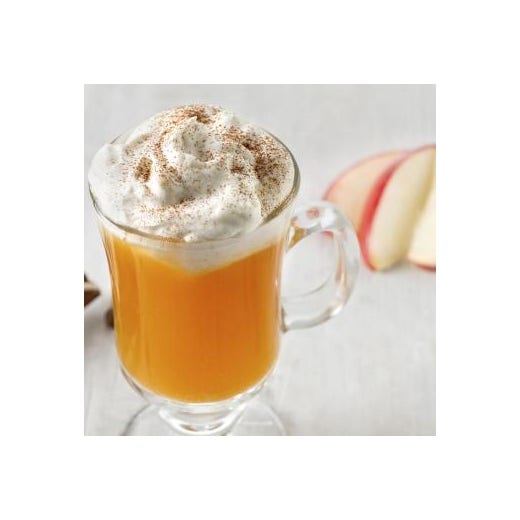 Mulled Apple Cider with Cinnamon Whipped Cream
Warm up with this quintessential cold-weather mulled apple cider recipe, topped off with a delicious cinnamon whipped cream.
1 package Simply Organic® Mulling Spice
8 cups apple juice
1 cup heavy whipping cream
1/2 teaspoon Simply Organic® Cinnamon
1 teaspoon sugar
Directions
In a saucepan over medium heat, combine mulling spice and apple juice. Let simmer for 10 to 20 minutes, then strain to remove spices.
In a small bowl, combine whipping cream, cinnamon and sugar. Use an electric mixer or whisk to whip until thick and fluffy.
Divide cider among glasses, top with whipped cream and serve hot.
RECIPE TIP
For a spiked version, add 4 shots apple liqueur or brandy to the hot cider before straining and serving.