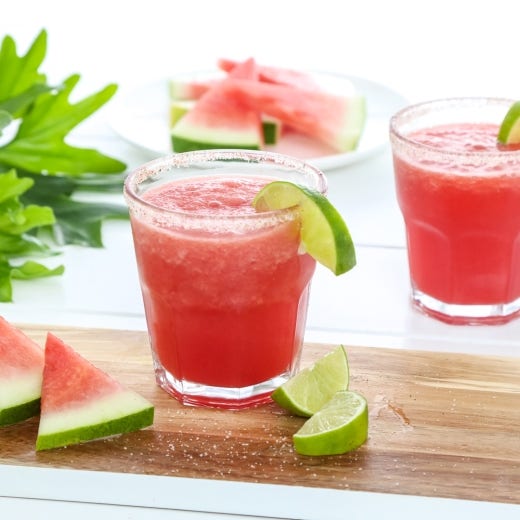 Watermelon Margarita with Chipotle Salt Rim
Simultaneously cooling and smoky, this watermelon margarita recipe with a chipotle salt rim takes summer sipping to the next level. Cheers!
4 cups frozen watermelon chunks
1/2 cup silver tequila
3 to 4 limes, juiced
2 tablespoons cane sugar
2 tablespoons sea salt or pink Himalayan salt
1/2 teaspoon Simply Organic® Chipotle Powder
Directions
In a blender, combine watermelon, tequila, lime juice and sugar. Blend until smooth.
On a small plate, combine salt and chipotle powder. Wet the rims of the glasses (this recipe makes 2 drinks) with a piece of watermelon or water, then dip them in chipotle salt. Serve immediately.