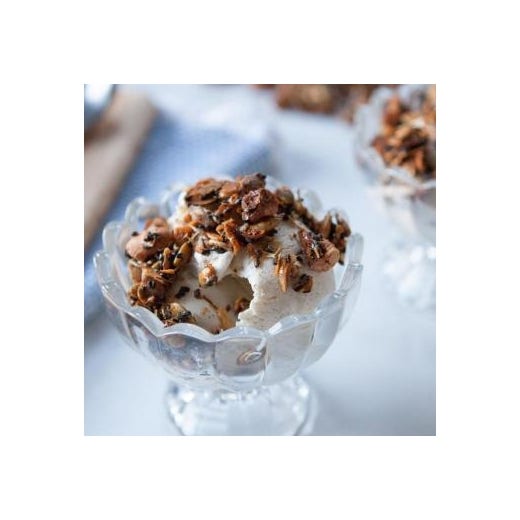 Sweet and Spicy Trail Mix with Black Sesame Seeds
Everyone needs a good trail mix recipe in their back pocket, and we have just the one! Meaty cashews, almonds, and black sesame seeds tossed in a sweet and spicy mix of spices including ginger, cinnamon and rosemary all placed in the oven and baked to crunchy perfection. Enjoy a handful as a snack or toss on some ice cream for a special treat!
Makes 3 cups trail mix.
1 cup raw unsalted cashews, roughly chopped
3/4 cup raw sliced almonds
1/2 cup pepitas
1/3 cup raw, unsalted sunflower seeds
1/2 cup Simply Organic® Black Sesame Seeds
1/4 cup maple syrup
2 tablespoons extra virgin olive oil
1 1/2 teaspoons Simply Organic® Rosemary
1/2 teaspoon Simply Organic® Smoked Paprika
1 teaspoon Simply Organic® Ginger Root
1/2 teaspoon Simply Organic® Cinnamon
1 teaspoon salt
Directions
In a medium mixing bowl, combine cashews, almonds, pepitas, sunflower seeds and sesame seeds.
In a small bowl, whisk together maple syrup, olive oil, rosemary, paprika, ginger, cinnamon and salt.
Pour liquid mixture over nuts and seeds, then stir until evenly coated. Spread into an even layer on a baking sheet and bake for 20 to 25 minutes, until fragrant and golden brown.
Stir occasionally to avoid sticking or burning. Let cool completely, then break up into clusters.
Sprinkle over ice cream or yogurt, or eat by the handful as a snack!
Preheat over to 350 degrees. Line a small baking sheet with parchment paper and set aside.