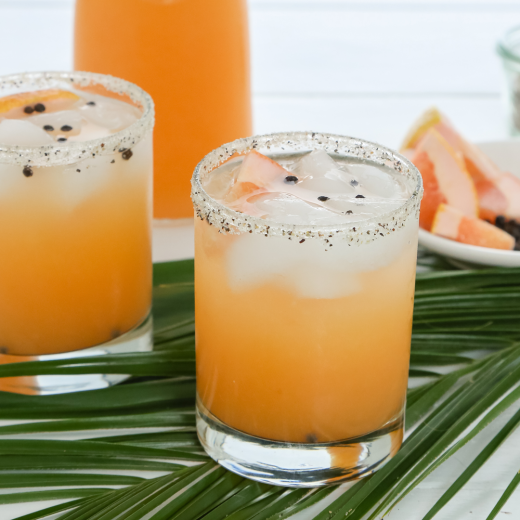 Sweet and Spicy Salty Dog
Simply Organic® Ground Pepper takes its rightful place beside salt as they bring fresh grapefruit to life in this mouth-watering salty dog cocktail.
1 to 2 tablespoons salt (enough to coat the glass)
1/2 teaspoon Simply Organic® Black Pepper
4 1/2 ounces fresh grapefruit juice
2 ounces vodka
5 Simply Organic® Whole Black Peppercorns
Directions
On a small plate, combine salt and pepper. Wet the rim of the glass with water, then dip into salt and pepper.
Fill rimmed cocktail glass with ice.
In a shaker, combine grapefruit juice, vodka and black peppercorns. Shake, then pour over the ice. Serve immediately.