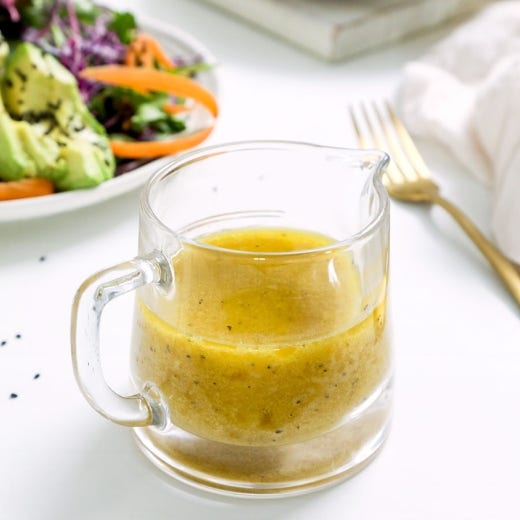 Lemon-Ginger Vinaigrette Dressing
A homemade vinaigrette that's bright, fresh and just a bit spicy thanks to ground ginger root. Very lightly sweetened with just a touch of honey, this lemon-ginger vinaigrette is delicious on any green salad.
Directions
In a liquid measuring cup, whisk together oil, lemon juice, lemon zest, Dijon, ginger, honey, black pepper, garlic powder, onion powder and salt.
Store in an airtight container in the refrigerator for up to 1 week.