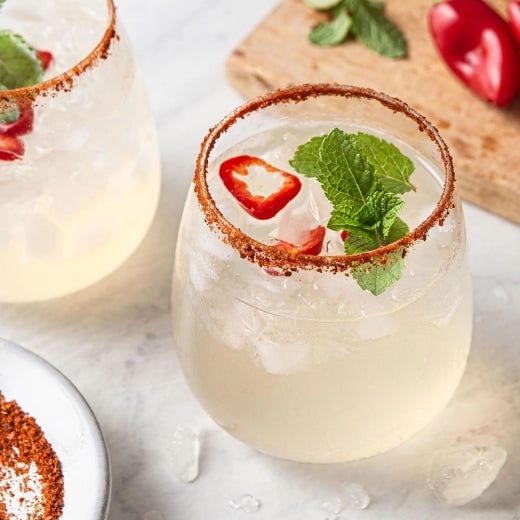 This Chili Lime Margarita will be your new go-to drink! Refreshing, sweet and tangy with a spicy kick. Perfect for your summertime happy hour!
1 lime wedge
1 teaspoon Simply Organic® Chili Lime Seasoning
4 ounces silver tequila
2 ounces lime juice
1 teaspoon agave syrup, or to taste
4 fresh mint leaves
3 to 4 red chili pepper slices
Ice cubes
Directions
In a wide, shallow dish, place chili lime seasoning and dip glass rims to lightly coat.
In a cocktail shaker or glass jar, add tequila, lime juice, agave syrup, mint leaves, chili pepper and enough ice cubes to fill shaker about ¾ full. Cover and shake vigorously for about one minute. Strain into prepared glasses filled with ice.
Rub rims of 2 margarita glasses with lime wedge.