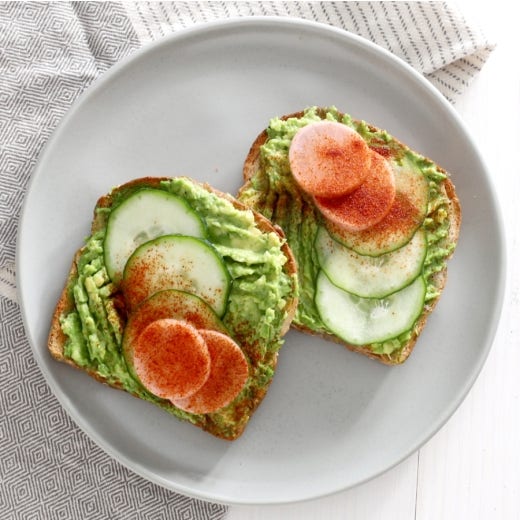 Avocado Toast with Smoked Paprika
Take your avocado toast recipe up a notch with a flash of heat from radish and smoked paprika. Tempered with cooling cucumber and avocado — no worries.
1 avocado, peeled, pitted and mashed
2 slices whole-grain bread, toasted
2 radishes, thinly sliced
1/2 cucumber, thinly sliced
1/2 teaspoon Simply Organic® Smoked Paprika
Sea salt or pink Himalayan salt, to taste
Directions
Spread avocado on each slice of toast.
Top each slice with radish, cucumber, smoked paprika and salt. Enjoy!