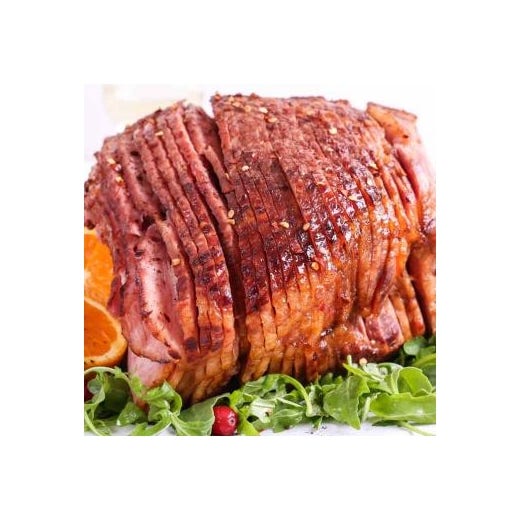 Holiday Spiced Honey Glazed Ham
This honey glazed ham recipe gives the holiday headliner a savory kick with crushed red pepper, cinnamon, nutmeg and cloves.
4 1/2 pounds ham
1/2 teaspoon Simply Organic® Crushed Red Pepper
1/2 teaspoon Simply Organic® Cinnamon
1/4 teaspoon Simply Organic® Nutmeg
1/4 teaspoon Simply Organic® Ground Cloves
2 tablespoons apple cider vinegar
1/2 cup honey
Directions
Heat oven to 325 degrees.
Place ham in a shallow roasting pan and cover tightly with aluminum foil or tight-fitting lid. Roast for about 45 minutes (10 minutes per pound), until meat reaches an internal temperature of 145 degrees.
In a small saucepan over medium heat, combine all remaining ingredients. Stir until well combined and heated through.
Remove ham from oven and increase oven temperature to 400 degrees. Pour or brush glaze over ham, then return to oven uncovered for about 15 more minutes.
Recipe Tip:
For a crispier outer edge, place under the broiler for the last few minutes of roasting.