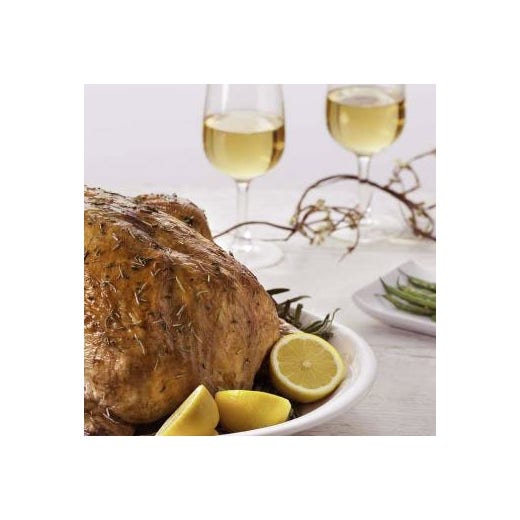 Rosemary takes top billing in this herb roasted turkey recipe that puts a tasty twist on a traditional entrée.
8 tablespoons unsalted butter, melted
Juice from 1 lemon
2 tablespoons Simply Organic® Rosemary
1 tablespoon Simply Organic® Parsley
1 teaspoon sea salt or pink Himalayan salt
1/4 teaspoon Simply Organic® Black Pepper
1 turkey (12 pounds), thawed
Directions
Preheat oven to 350 degrees.
In a small bowl, combine butter, lemon juice, rosemary and parsley. Stir until well mixed.
On a flat rack in a shallow roasting pan, place turkey breast side up. Brush with rub and sprinkle with salt and pepper.
Roast for 2½ to 3 hours, until internal temperature reaches 165 degrees. Remove from oven and allow to rest for 20 minutes before carving.