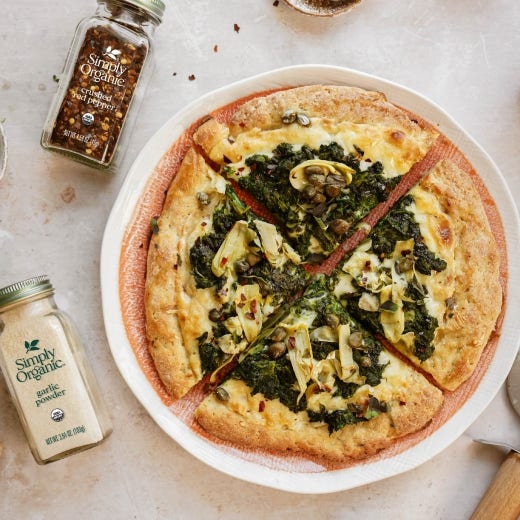 Garlicky White Pizza Sauce
Shake up your homemade pizza night with this mouth-watering, garlicky white pizza sauce that packs a punch of savory flavor. Simply Organic Garlic Powder adds a pungent "oomph" to this red-sauce alternative that plays nicely with the brightness of Simply Organic Crushed Red Pepper Flakes.
Makes sauce for 4 (12-inch) pizzas.
8 ounces cream cheese, softened
1 large egg
1 teaspoon sea or pink Himalayan salt
½ teaspoon Simply Organic® Black Pepper
1 teaspoon Simply Organic® Crushed Red Pepper
1 tablespoon Simply Organic® Garlic Powder
Directions
In a small bowl, add cream cheese and egg, whisking to combine.
Add salt, pepper, crushed red pepper and garlic powder. Whisk together until completely smooth and combined.