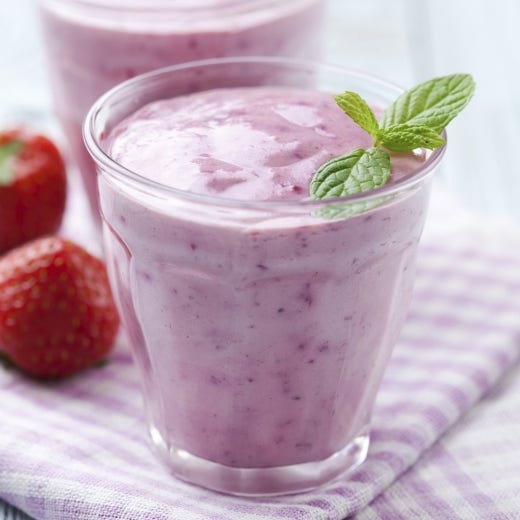 Make your morning boost or afternoon snack a little bit easier, healthier and delicious with this easy fruit smoothie recipe. Made with fresh strawberries, banana, yogurt, orange-pineapple juice, cinnamon, nutmeg and a dash of vanilla extract, we think you'll be coming back for more!
1 1/2 cups plain yogurt
1 cup sliced strawberries
1/2 cup sliced banana
1 cup orange-pineapple juice
1/2 teaspoon Simply Organic® Pure Madagascar Vanilla Extract
2 cups crushed ice
Simply Organic® Cinnamon, for serving
Simply Organic® Nutmeg, for serving
Directions
In a blender, combine yogurt, strawberries, banana, juice, vanilla extract and crushed ice. Blend until smooth.
Divide into cups, sprinkle with cinnamon and nutmeg, and enjoy!
RECIPE TIPS
If desired, use frozen fruit instead of fresh fruit and leave out the crushed ice.
For a twist, substitute the strawberries, bananas, yogurt and/or juice for other kinds of fruit, flavored yogurt and/or juice.
For a thicker consistency, reduce the amount of juice to 1/2 cup.