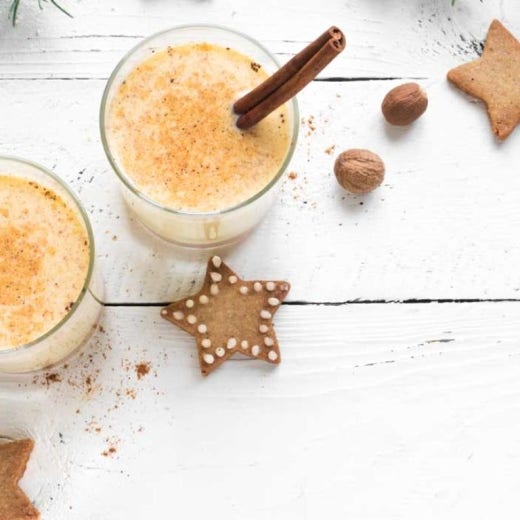 A spiced fusion of holiday favorites, this eggnog sugar cookies recipe is just what your dessert table has been missing.
Makes 24 cookies.
Directions
Preheat oven to 350 degrees.
In a small mixing bowl, combine flour, baking soda, salt, cinnamon and nutmeg. Stir until well combined, then set aside.
In a large mixing bowl, cream butter and sugar together, then add egg, vanilla and eggnog. Mix well.
Add dry ingredients to wet ingredients and mix until well combined.
On a lightly floured surface, roll out dough to 1/8-inch thickness. Cut with a cookie cutter.
On an ungreased cookie sheet, place cookies 2 inches apart. Bake for 8 to 12 minutes, until golden brown. Frost if desired.
Recipe Tip:
To save time and/or if you're happy with round rather than shaped cookies, simply form dough into 1-inch balls and place on cookie sheet instead of rolling out and cutting dough.