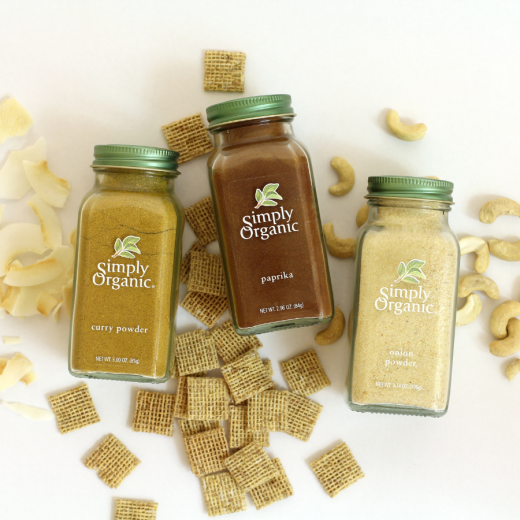 Coconut Curry Crunch Snack Mix
An unexpected way to savor the pungent and spicy flavors of curry in a crunchy snack mix.
Directions
Preheat oven to 250 degrees.
In a small bowl, combine curry powder, salt, onion powder and paprika.
In a large, ungreased roasting pan, melt coconut oil in the oven. Stir in Worcestershire sauce.
Add cereal, cashews, pita chips and coconut flakes. Stir until coated.
Sprinkle spices over snack mixture and stir to evenly coat.
Bake for 1 hour, stirring every 15 minutes.
Spread in single layer on baking sheets until cooled. Store in an airtight container.