---
Make A Clean Break From Single-Use Products
---
Providing Sustainable Solutions To Everyone
E-Cloth is the solution for everyone, every day, and everywhere. They strive to improve the lifestyle of every human being and the environment we live in by developing environmentally sustainable solutions that cover all facets of life. Through education, research and partnerships E-Cloth will be a leading force for change to leave the world in a better place than it was yesterday.
E-Cloth believes in the power of small changes to make a big impact. By swapping out traditional
cleaning products for our eco-friendly microfiber cloths, you can reduce your environmental footprint
and make a positive impact on the planet. Their mission is to make sustainable cleaning accessible to
everyone, without sacrificing performance or affordability. With E-Cloth, you can clean your home with
confidence, knowing that you're using water-activated cleaning™ that's gentle on the environment and
your wallet. Join E-Cloth's mission to create a greener, more sustainable world, one clean home at a
time.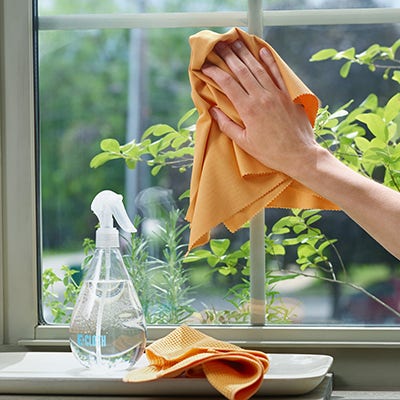 Quality Over Quantity
Consumers have information at their fingertips and are more knowledgeable than ever. They look for
the best quality at the lowest cost. E-Cloth isn't your generic, cheap microfiber cloth, and consumers
know that. With twice the absorbency and thickness, E-Cloth's cleaning solutions are guaranteed to last
at least a year.
Task-Specific Efficiency
Stuck-on food on the stove top, splatter in the microwave, fingerprints on the windows, dust on the
walls – there's an E-Cloth for that! Every surface is different, so why use a one-size-fits-all approach to
cleaning when E-Cloth has a specialized cloth for every task in your home? Whether it's the non-scratch
scrubbing corner on our kitchen cloth, the waffle-weave on our window cloth, or the scrubbing bristles
on the stainless steel cloth, E-Cloth has the most efficient tools to get it clean in an ecological way.
---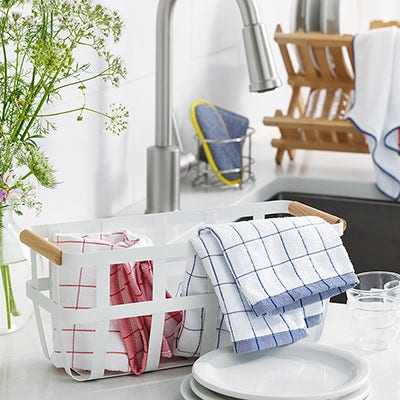 Saving Money, Time, and The Environment
Save Money – No more buying disposable cleaning products only to buy more the next month.
Save Time – No more using blue liquid glass cleaner and paper towels that don't work.
Save the Planet – No more disposable paper towels, plastic spray bottles or smelly cleaning solutions.